Your Safe Haven for RF/Microwave in a Single Pipeline
FILPAL turnkey solutions consolidate your OEM/ODM/JDM into a single pipeline to ensure minimal supply chain disruption and the best quality. Your safe haven for RF/uW/mmWave product design & manufacturing.

We embraces TQRDC-E in our manufacturing process and are ISO 9001:2015 certified.
Your product and branding matters in OEM/ODM/OJM
Continuous customer support ensures product reaches its competitive edge
Design for manufacturing, assembly and testing (DFM/A/T) for optimal quality and technical performance

20 years of RF design and NPI experiences

Cutting-edge FILPAL Aiora design AI optimizer together with industry recognized tools such as HFSS and CST to speed up time to achieve design requirement

Clients-centric design reviews before fabrication
Precision machining, plating & full suite of electronics manufacturing services (EMS) for optimal yield and cost
​
40 years of manufacturing experiences

Multi-axis milling, Turning, EDM, wire cut technologies

PCB up to 18 layers

High speed / Flexible SMT process

100% In-line AOI

Selective & robotic soldering

Supports sub & full assemblies

Supports HVLM/HMLV manufacturing
Quality control and testing solutions to meet clients' branding and product development goals
​
Pre assembly testing (CMM, SPI, AOI, AXI, ICT)

Post assembly testing (RF functional test)

Automated & Customized test solution services

Technology, Quality, Responsiveness, Delivery, Cost and Environment (TQRDC-E) policy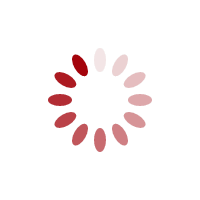 Thank you for submitting. An email will be sent to you and we will contact you shortly.
Sending Inquiry, please wait for verification message. . .
An unexpected error has occur. Please try again.