Strengthening RF Talent Pool
FILPAL "Industry Ready" Training is a customizable training module for upskilling and reskilling employees to better meet your product requirements and RF challenges.

With certified professional trainers, FILPAL RF "Industry Ready" training program is claimable under HRD Corp. It is fully customizable to suits your needs in getting ready for the RF industry. The program is carefully designed to nurture talents and kickstart your career in the field of RF.
Starting from 2023, in conjunction with Penang Skill Development Center (PSDC), FILPAL will be organizing the trainings every quarter. These are the tentative dates for 2023:

Q1: 14-15, 21-22 Feb 2023 Done!
Q2: 16-17, 23-24 May 2023 Done!
Q3: 15-16, 22-23 Aug 2023
Q4: 14-15, 21-22 Nov 2023
RF Fundamental & Measurement Basics
Pick up the RF engineering fundamentals

Learn how to perform RF impedance matching

Understand passive and active RF components

Hands on designing using in-house software

Practical lab works
RF Sub-System Evaluation & Measurement
Introduction to system level and RF front-end design

Time Doman Reflectometry (TDR)

Perform link budget calculation and simulation

Advanced VNA measurement
Advanced RF characterization & measurement
Understand RF and microwave device life cycle

Microwave network analysis and signal flow graphs

Learn how to perform calibration and troubleshooting

Advanced tests and measurements training

Perform non-linear characterization and measurement
Advanced RF & Microwave Design and Measurement
Learn how to design PCB for RF and Microwave

Design narrowband and broadband impedance matching

Familiarize with passive and active component designs

Practical consideration of RF system level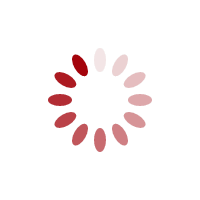 Thank you for submitting. An email will be sent to you and we will contact you shortly.
Sending Inquiry, please wait for verification message. . .
An unexpected error has occur. Please try again.