FILPAL Aiora is an AI-assisted optimizer to boost existing EDA tools for design accuracy and computing acceleration. Its revolutionary self-adaptive model remove the limitation of the inference system, allowing it to solve a limitless amount of optimization problems.

FILPAL Aiora is patented.
Optimize Faster and Better
FILPAL Aiora is designed to complement existing RF EDA tools. It is capable of achieving design accuracy up to 60% and computational speed improvement up to 5x compared to conventional optimization algorithm.
​
Aiora features a curve-mapping goal setting that allow accurate curve mapping for any responses and graph to produce a desired goal response with the
highest level of agreement.
​
Design of Experiments (DOE) reporting like response surface and sensitivity analysis allow users to visualize how the AI model is able to converge on the desired goals and to make informed decisions better. Allowing users to recognize which design parameters is most influential on the optimization.
Benchmark of Genetic Algorithm (GA), Particle Swarm Optimization (PSO) vs Aiora. Evident improvement in optimization speed of up to 10x and more. The lower the cost, the better the performance
Benchmarking Aiora with conventional optimization on a Extracted Pole Unit (EPU) filter. Aiora can reduce the cost to absolute zero (highest fitness) within a considerably shorter number of evaluations (iterations)
Contact Us
Live demo available on request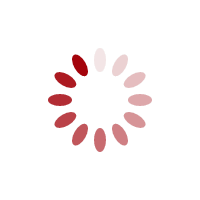 Thank you for submitting. An email will be sent to you and we will contact you shortly.
Sending Inquiry, please wait for verification message. . .
An unexpected error has occur. Please try again.